The Best Skillet Open Faced Apple Pie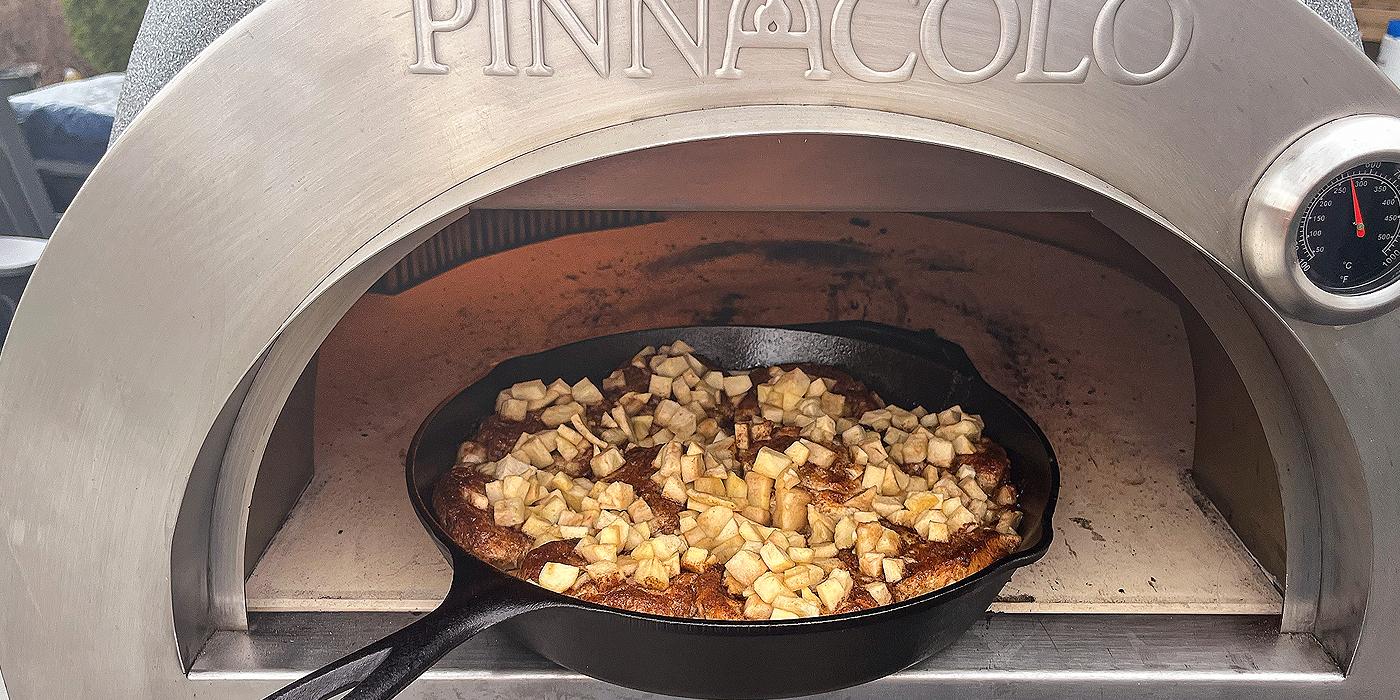 April 24, 2023
There isn't a better way to finish off a meal than to bring out a delicious and sweet apple pie.

Apple Pie Filling/Topping
4 apples peeled & cut into ¾ inch pieces
¾ cup sugar
1 tablespoon lemon juice
1¼ teaspoon cinnamon
3 tablespoon cornstarch

Cinnamon Sugar Mixture
½ cup brown sugar
1 tablespoon cinnamon
¼ teaspoon nutmeg
½ cup butter melted

Instructions
In a bowl, mix the sugar, cornstarch, cinnamon, and salt in a medium saucepan. Once it is combined add in the apples and lemon juice and cook for 15 minutes. While the apples are cooking, turn on your Pinnacolo® Pizza Oven to a high heat. This will ensure that your stones are ready to cook. When you are ready to cook you will turn the oven down as low as you can if you are cooking with gas in the Pinnacolo L'Argilla or the Pinnacolo Ibrido. If you are cooking with wood, you will need to have a good base of ambers. Your final cooking temp will need to be around 375˚.

In another bowl, melt butter and spray a 12-incn cast iron skillet with non-stick spray. Add a couple of tablespoons of butter to the bottom of the skillet. This will help during the cook.

Mix together the brown sugar, cinnamon, and nutmeg in a separate bowl that you will use to coat the biscuits with. One at a time dip the biscuits in the butter, then in the cinnamon mixture and place on the bottom of the skillet. Once you have placed all the biscuits cover them with the apples and all the liquid.

Cook for 30-35 minutes. Half way through cooking make sure you turn the skillet using your high heat gloves. You will know when they are done when the middle of the biscuit isn't doughy or temping at 190 degrees.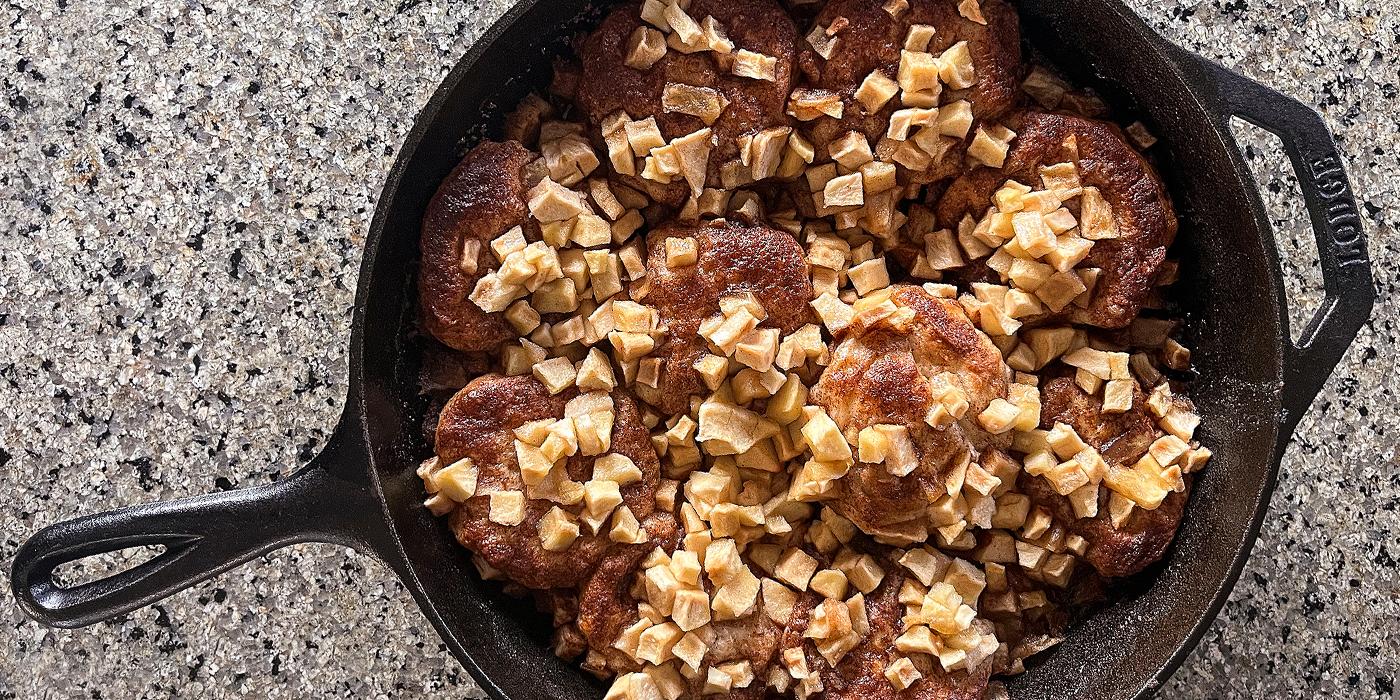 < Back To Recipes